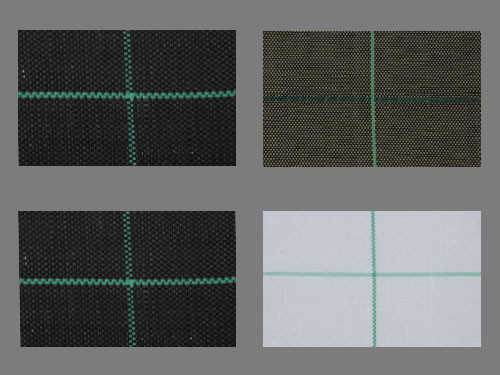 Our PP woven ground cover offers a perfect solution for retarding weed control and reducing evaporation. Made from virgin polypropylene granules, special UV & color additives which in turn are well mixed using gravimetric mixer blenders, makes sure our ground cover fabric gives high tensile strength along with the perfect UV resistance. Ambica's ground cover fabric is used by professional nurseries and landscapers in a variety of applications. It provides a weed-free environment for potted plants while allowing water, nutrients, and liquid fertilizer to be absorbed through the fabric.It is resistant to attack by mildew, bacteria and most ground insects. Our ground cover is available in both stripes and square marking lines and these marking lines can be customized per specific requirements thereby allowing proper plant alignment.
Uses of Ground cover / Weed control Fabric
Retarding Weed Growth.
Reducing Evaporation.
Plant Alignment.
Pedestrian Traffic Areas
Retention of Mulch and Reduction of Erosion on Embankments.
Patio and Paver Underlayment.
Standard features for AmTec GCS ground cover / weed control fabric
Our ground covers AmTec GCS are produced on wider width Sulzer looms — upto 5.3 Meters
Standard width : 1,00 – 1,05 – 1,65 – 2,10 – 3,30 – 4,20 – 5,25 Meter / 3'- 4'- 6'- 8'- 10' – 12' – 15.5'
Standard Roll length : 100 Meter / 300'- 2500'
Standard weight : 90GSM, 100 GSM, 130GSM / 3.2Oz/Syd
Available Color : Black, Green, Brown, White
Any other width,length and color can also be customized upon prior request. Retail packed rolls and handy packs too are avaiable with customized packaging.