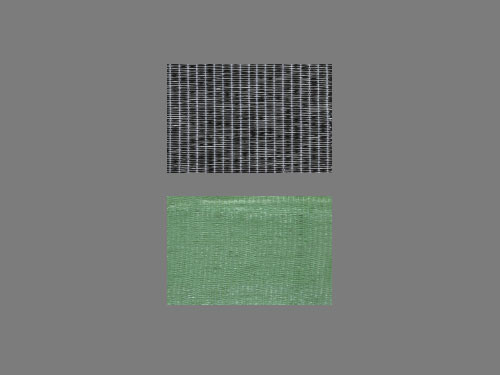 Our Woven shade nets AmTec SN are made from virgin HDPE material for protecting against the sun thereby creating a micro-climate suitable for growing flowers, ornamental plants, fruit and vegetables. Nets are UV Stabilized for longer self-life and durability. They are woven on flat looms with different combination of Monofilament & slit tapes necessary to achieve a desired shade control. By reducing the sun's rays they improve the conditions for growth and the soil does not dry up, thereby producing savings in irrigation costs.
Benefit and application of Shade Net
Shade Nets protect the plants from direct sunlight
They allow air & water to reach to plants and protect them from winds at the same time
It controls light transmission & air flow resulting in effective temperature control
Reinforced edge enables easy and tight installation hence can also be used as side covering in Green house, orchards or Farm
Protect plants and crops that suffer from excessive heat and UV burn which generally results in smaller, lower quality yield
Standard features for AmTec SN Shade net
Our woven shade nets AmTec SN are produced on wider width Sulzer
looms — upto 5.3 Meters
Standard width : 1 – 2 – 3 – 4 – 5Mtr
Standard Roll length : 100 Meter
Shading : 35% – 45% – 65% and 85%
Available Color : Green, Black, white, blue, silver
Any other width,length and color can also be customized upon prior request. Retail packed rolls and handy packs too are avaiable with customized packaging.